Work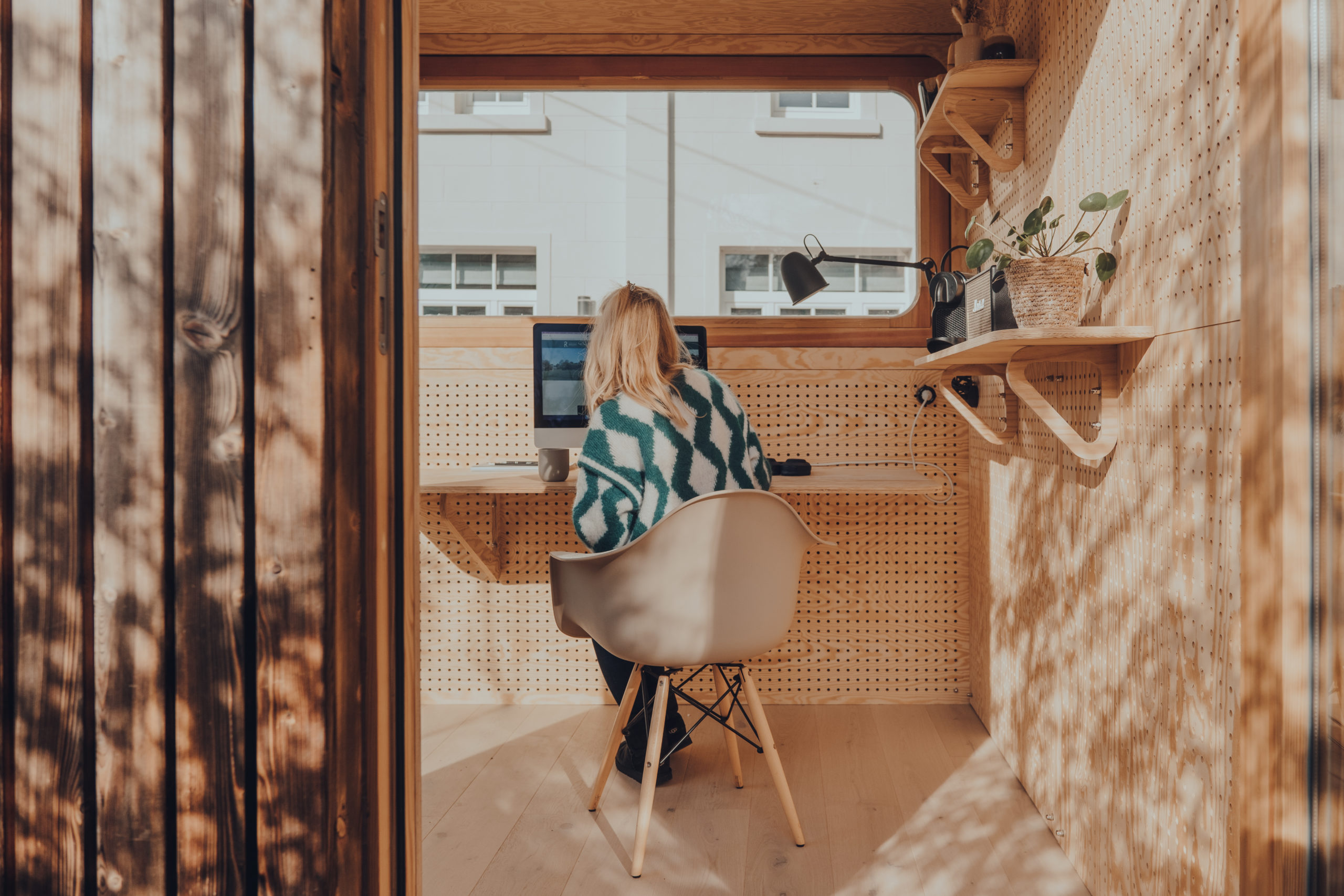 A space dedicated to your productivity
It's very important to separate work and private life. Woodcab allows you to work outside of your usual living space free from distractions, ensuring work sessions that are serene and productive. Thanks to their acoustic isolation, light, and heating, your Woodcab garden office is there to meet your professional needs.
"The space I was using as an office had become a children's room. Woodcab allowed me to find a truly unique workspace, located in an open setting with a view of the surrounding vegetation. Its separation from the house made it an advantageous retreat, and I recommend it to anyone looking for a peaceful place conducive to concentration."

— Stéphanie, Lawyer
Tiny 6,3 m²
Eleonora's garden office
With COVID and work at home, living together with her husband had become uncomfortable. That's when Eleonora and her husband discovered the Woodcab cabins, which are perfectly suited to their garden. Now they can stay focused all day, which is essential in creative jobs. With its quality design and brightness, Woodcab has saved their lives!
One space, infinite possibilities
Work space
An office just for you, separated from distraction yet conveniently close to home!
Remote work and video calls
A warm acoustic environment for remote working and calling in peace
Health office
A natural and peaceful environment for healthcare services
Family office
Study, play, browse, work: a space for all your daily needs.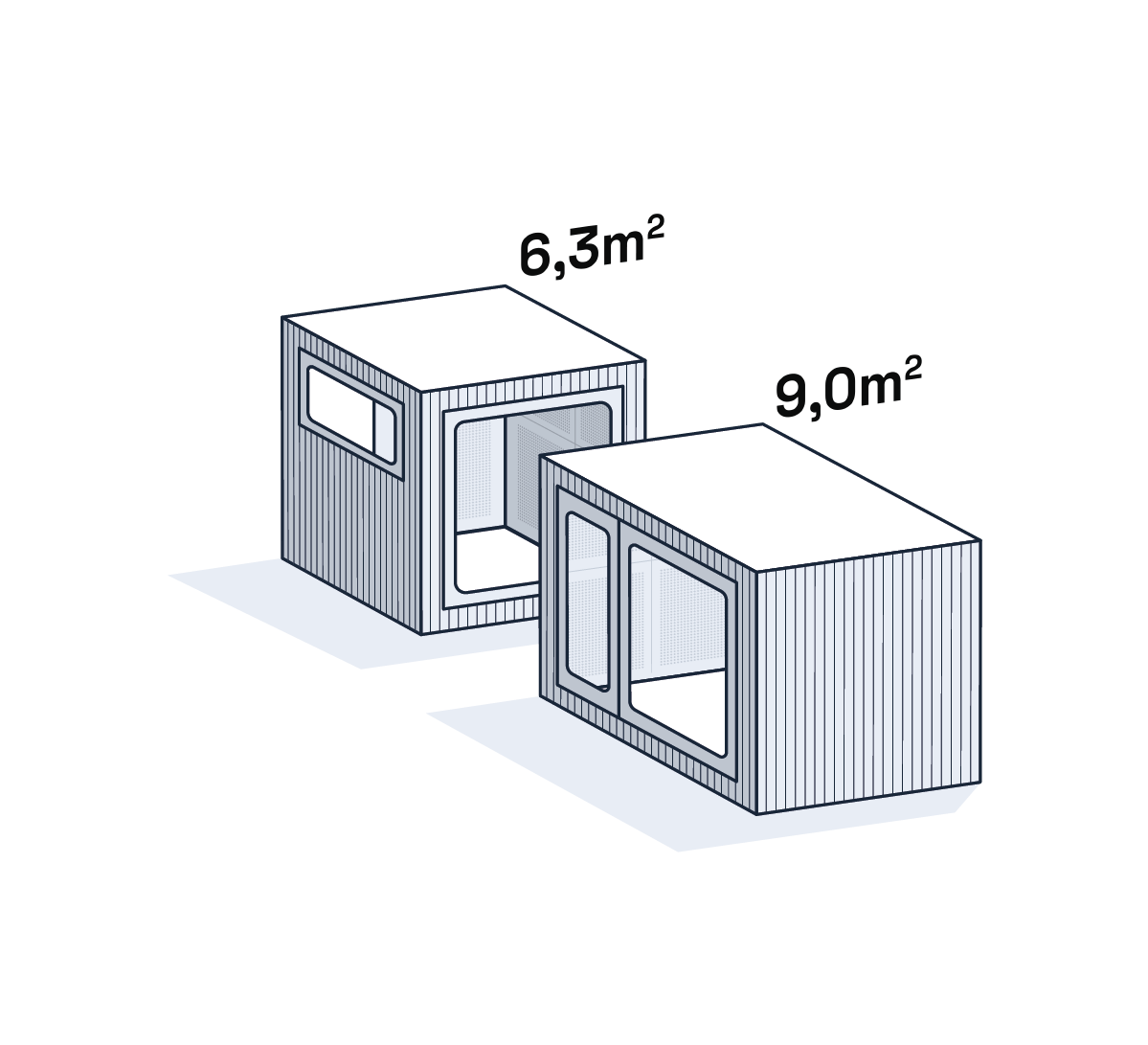 From 19.000€
Small in form, mighty in stature. This cabin is ideal for small gardens and urban environment.
See more details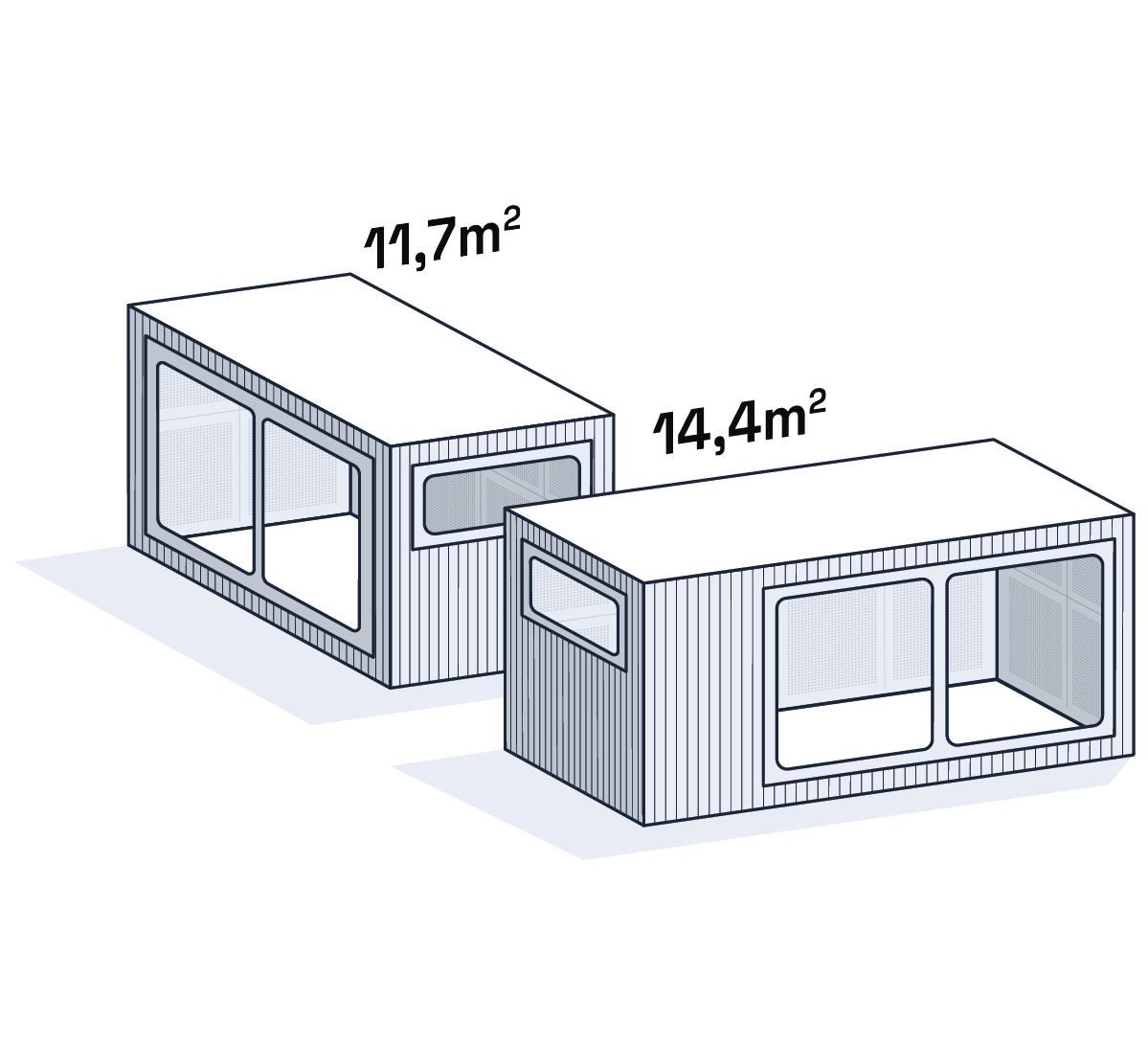 From 27.000€
Cosy and home-like. This cabin is ideal for suburban gardens or larger spaces and fit for people gathering and co-work.
See more details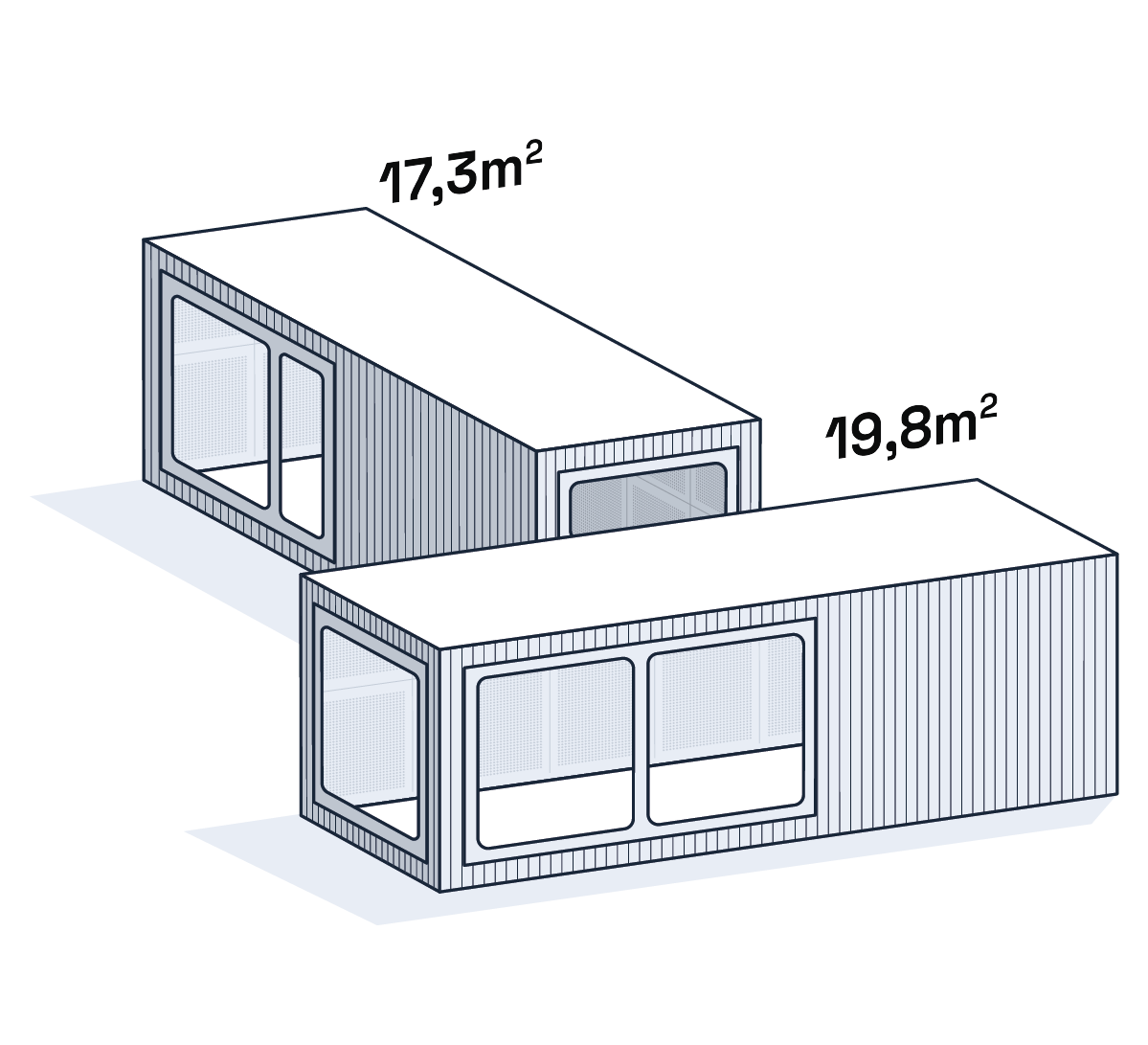 From 35.900€
Large and customizable space. This cabin is ideal to create a large space to gather many people.
See more details
Make monthly payments
Order your Woodcab today and pay monthly.
Learn more about leasing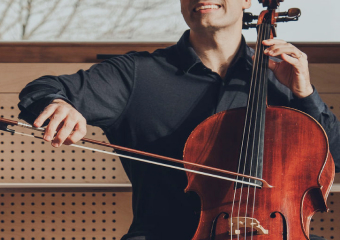 They trust us
Who better than our customers to explain the positive impact of Woodcab on their life balance?
Read the stories
Any questions?
Everything you need to know about Woodcab
Visit our FAQ