Relax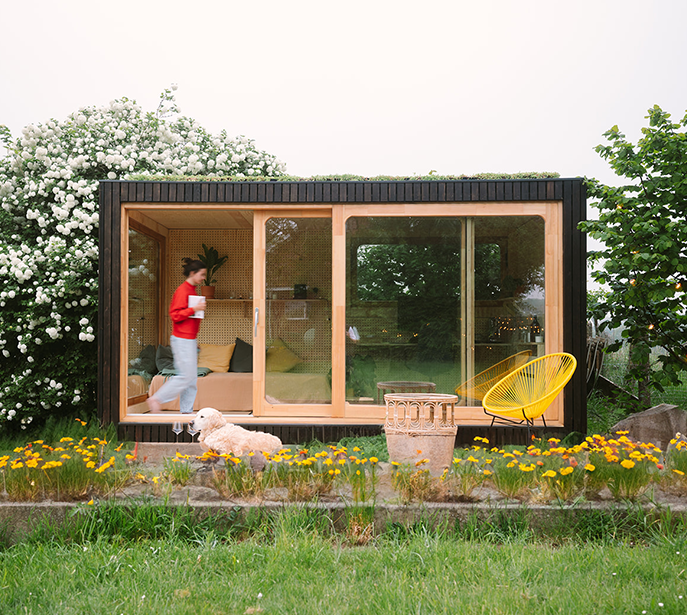 A space to find balance
Whether it's yoga or meditation, relaxation requires the right space. Woodcabs make the ideal "bubble" for you to escape to, to disconnect and recenter. Connect with yourself surrounded by nature in ultimate comfort.
"I am delighted with my acquisition. It is an ideal place to meditate, work or read without being disturbed. I enjoy the peace of nature and the birdsong. The solidity of the construction and the beauty of the materials used are a real plus."

— Marie, Sculptor
Cosy 11,7 sq. m
Kim & Anneleen's garden studio
Living in Dilbeek in her grandparents' family home, Kim and her family decided to enhance it with an office. Initially considering an extension, they finally opted for a "studio" in their garden and their search led them to Woodcab. What was supposed to be a simple workspace quickly became a real oasis of life, where they work, have coffee, take shelter during rain showers, and sometimes even spend the night. It's a real piece of paradise in the heart of their garden.
One space, infinite possibilities
Space to get in shape!
Get in shape while listening to your favourite podcast or playlist.
Stay in balance!
A place to reconnect with yourself, away from noise and everyday distraction.
A dedicated reading and listening space for the curious
Suspend time and rediscover your favourite works of art
Yoga, balance body and mind
Find your balance! Let movement win the day in a warm cocoon open to the outside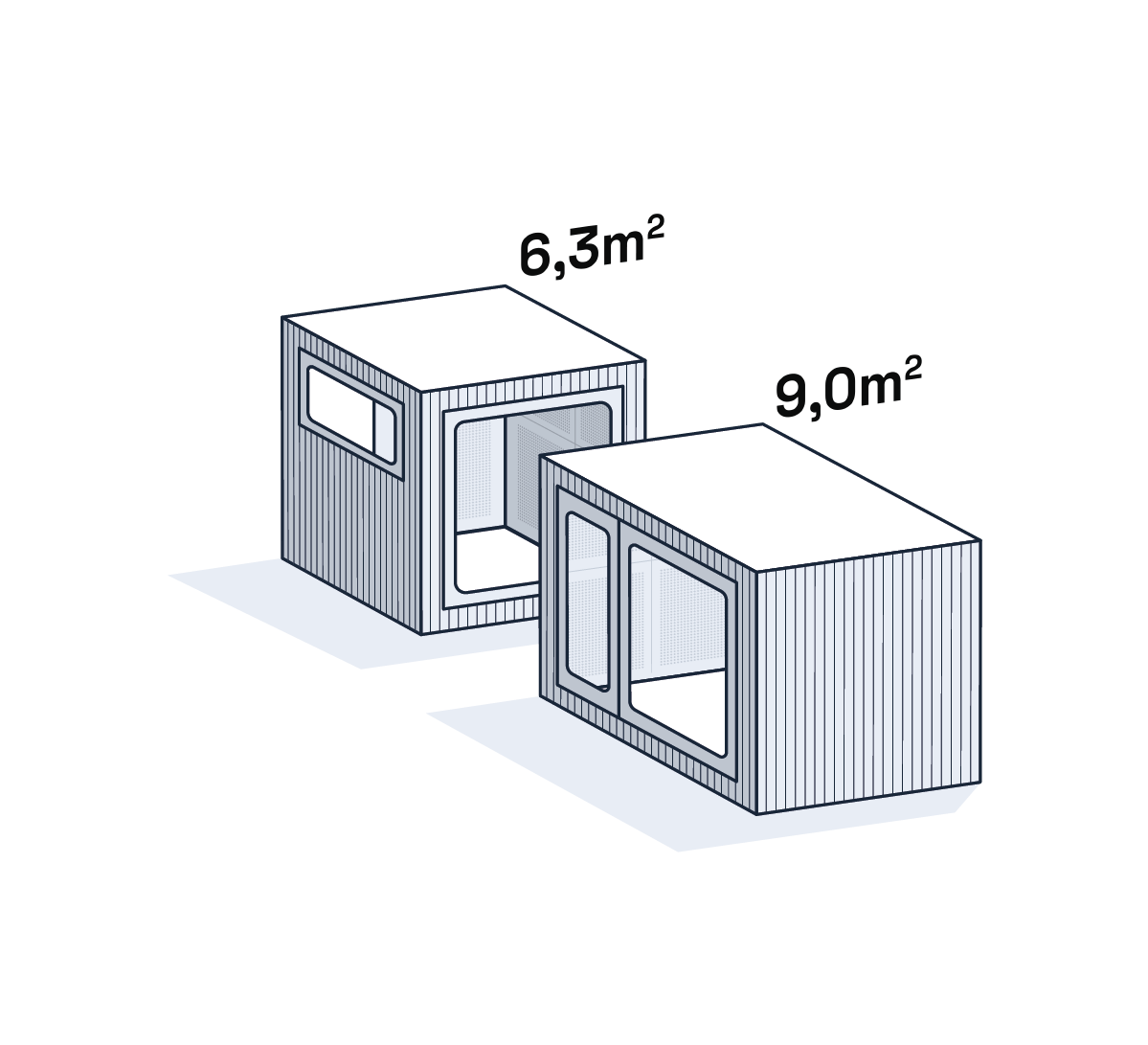 From 19.000€
Small in form, mighty in stature. This cabin is ideal for small gardens and urban environment.
See more details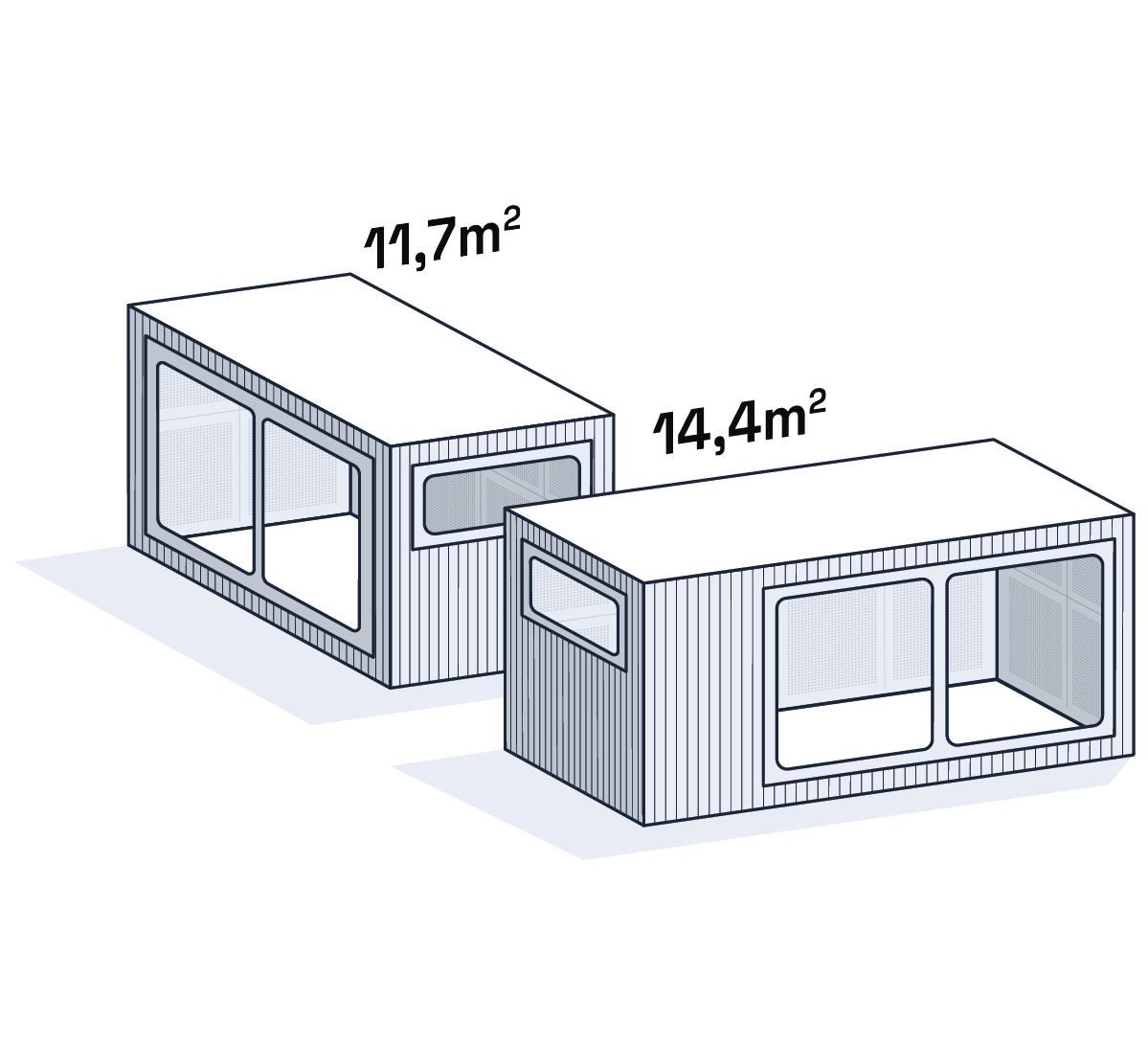 From 27.000€
Cosy and home-like. This cabin is ideal for suburban gardens or larger spaces and fit for people gathering and co-work.
See more details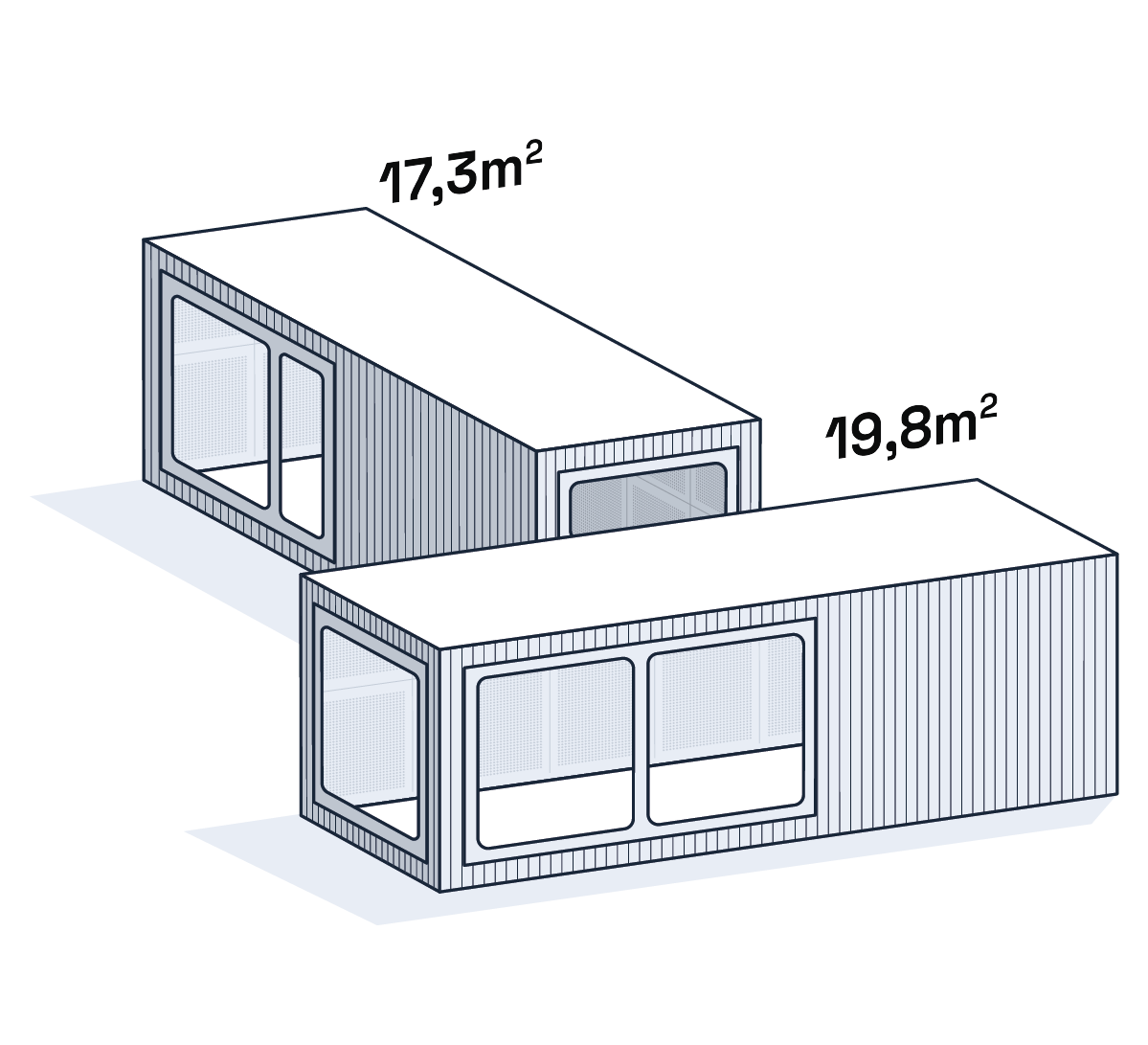 From 35.900€
Large and customizable space. This cabin is ideal to create a large space to gather many people.
See more details
Make monthly payments
Order your Woodcab today and pay monthly.
Learn more about leasing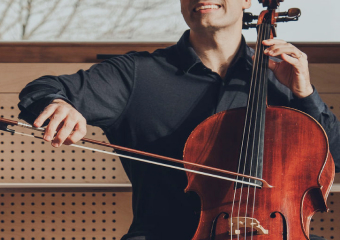 They trust us
Who better than our customers to explain the positive impact of Woodcab on their life balance?
Read the stories
Any questions?
Everything you need to know about Woodcab
Visit our FAQ